January has been a success!
At the start of 2019, we committed to giving back to our community. Five percent of our gross commission will go back into our local community. That's right! For every home that is bought or sold with us, you can be sure that it will go into helping our community thrive.
Well, the numbers are out and we reached over one MILLION dollars in sales! That means we were able to invest $1,500 by sponsoring local events and that's only one month. We look forward to the coming months in 2019 to make a difference one home at a time.
Here are the organizations that we've contributed to so far!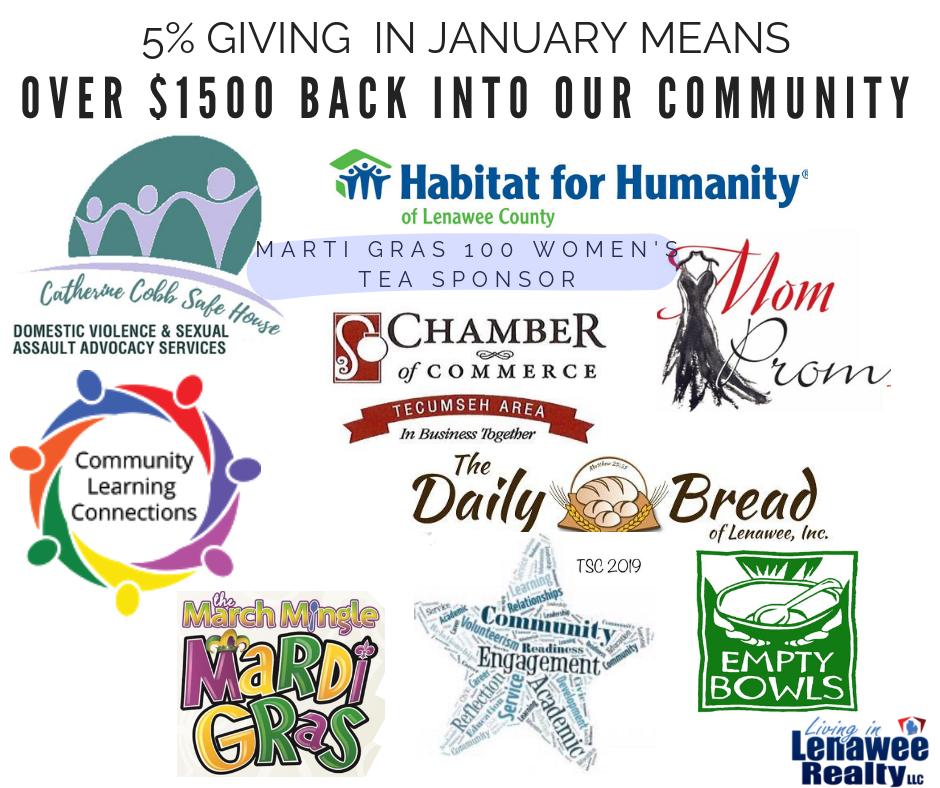 Empty Bowls of Lenawee
Daily Bread of Lenawee and Tecumseh Service Club
February 8th
11:00 AM - 2:00 PM
at Evan's Street Station, Tecumseh
Click Here for More Information!
Mom Prom
Habitat for Humanity and Tecumseh Chamber of Commerce
February 22nd
Click Here for More Information
March Mingle Mardi Gras
Community Learning Connections
March 9th
Tecumseh High School
Click Here for More Information
We hope that you will help us to spread the news that when someone buys or sells with us, our clients will be helping so many in the local community. The great thing about our small communities is that this could impact your neighbor, friends and relatives and the children that go to the local schools.
If you or someone you know is looking to buy or sell, please contact us at (517) 403-6939