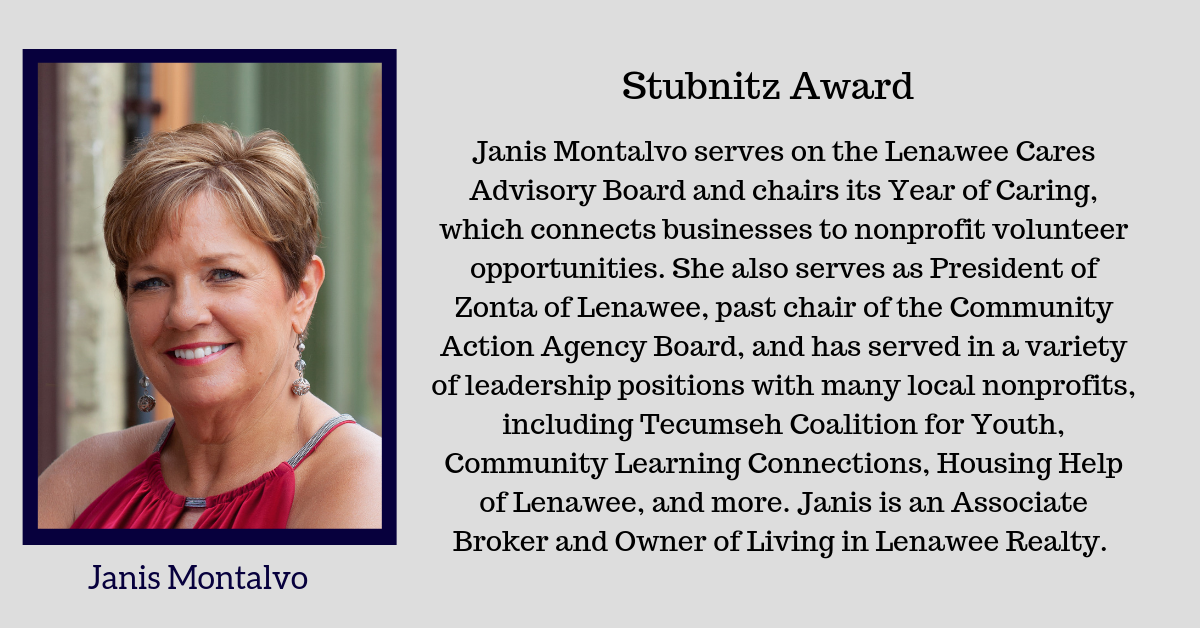 Janis Montalvo Receives Stubnitz Award
The Stubnitz Award is presented annually to a person demonstrating exemplary commitment to Lenawee County and the cause for volunteerism in the Lenawee community. The award is named in memory of Lenawee philanthropist and businessman, Maurice Stubnitz. The 2019 receipient is Janis Montalvo!
Janis is extremely invested into her community, not only in personal endeavors, but also in her business at Living in Lenawee Realty and this award is proof of that!
Janis Montalvo in The Daily Telegram Newspaper!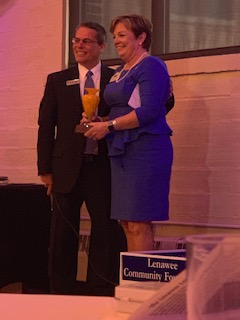 Joe Williams presents Janis with the Stubnitz award after a great speech by both Joe and Janis! Joe describes Janis as loyal friend to all, a true tenacious leader, and always speaks up for the community she serves.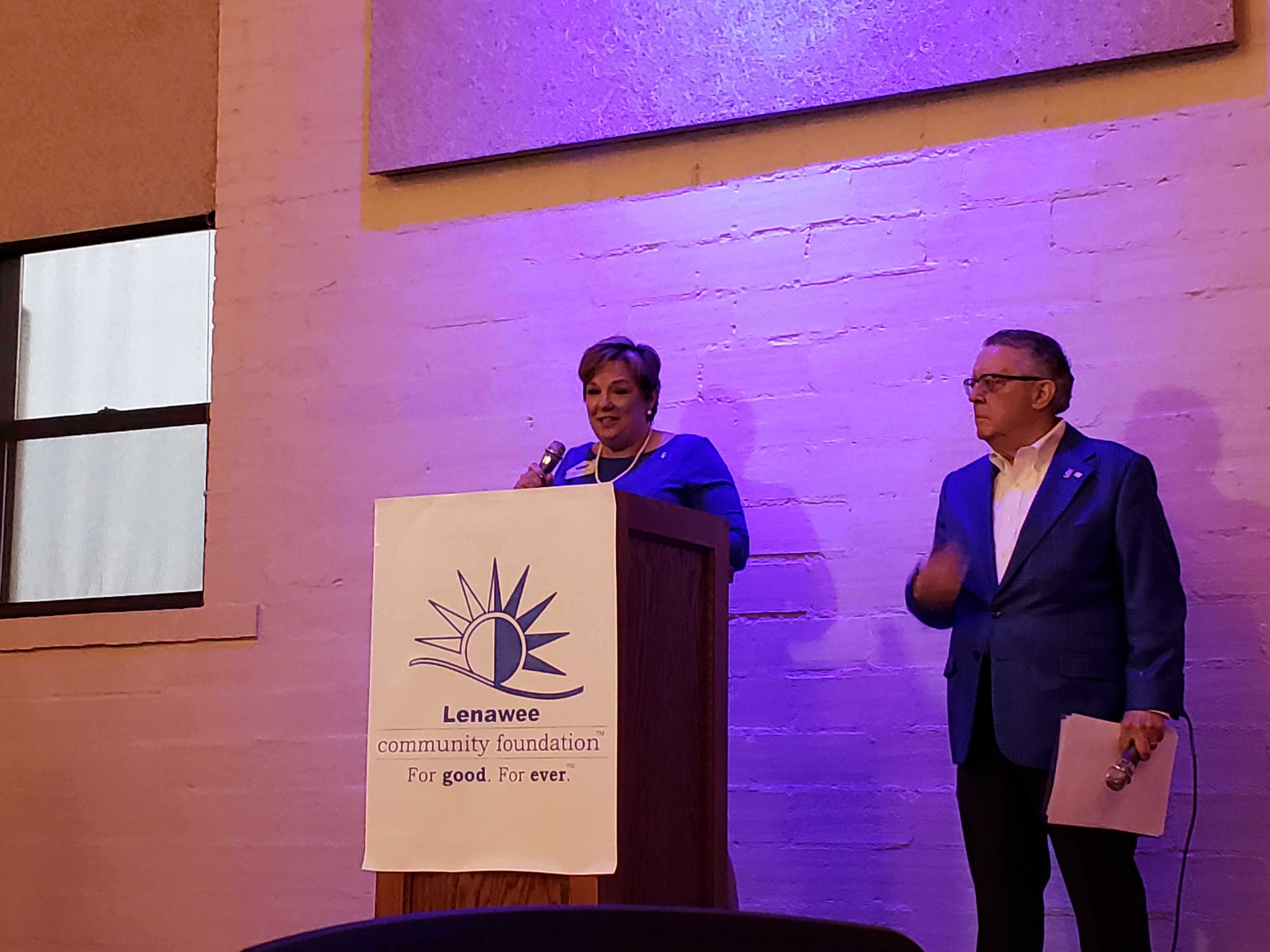 "The bottom line is we don't have time, we don't think we can do it, and truly most of us think we don't have enough treasure to share. My goal, honestly, is to inspire and encourage you to give back, to begin each day with a grateful heart, and experience the freedom to be the best version of yourself."
I am only one, but I am one. I can't do everything, but I can do something. The something I ought to do, I can do. And with the grace of God, I will.

-Edward Everett Hale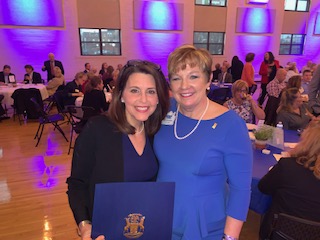 Bronna Kahle, State Representative of the 57th District presented Janis with this Special Tribute!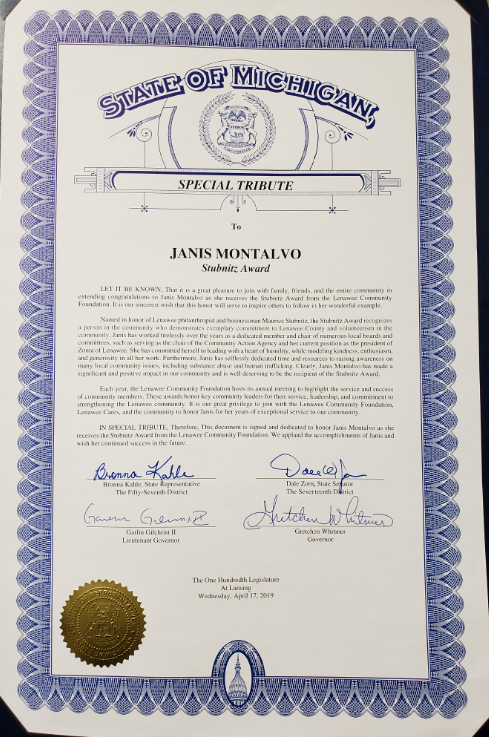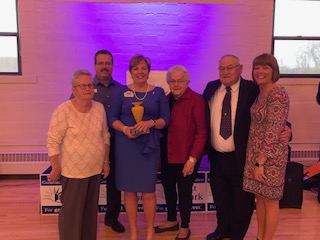 Janis is supported by her family and Zonta of Lenawee.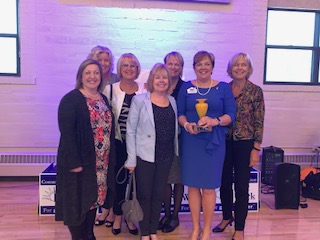 Janis was also given Special Senatorial Recognition for receiving the Stubnitz Award!