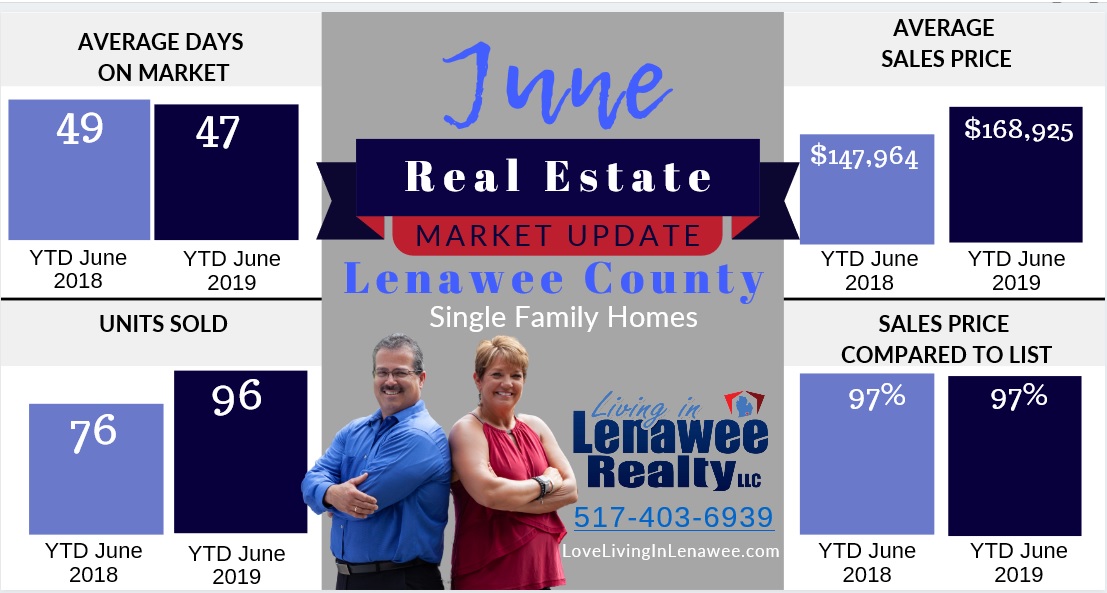 Here are the latest numbers for the housing market in Lenawee County for June! This is for single family residential homes. Take a look at all those numbers! Lower Days on the Market, higher average sale price and more homes selling this year compared to last year and within 97% of the asking price. Are you thinking about selling your home this summer? The numbers don't lie. Give us a call and let us tell you what your home is worth!
Call us at 517-403-6939 or Online here!
Want to see what else is on the market in your neighborhood? Click here!