Have you seen our latest Newsletter?
Click here to see the July 2019 Issue. Make sure you Subscribe below!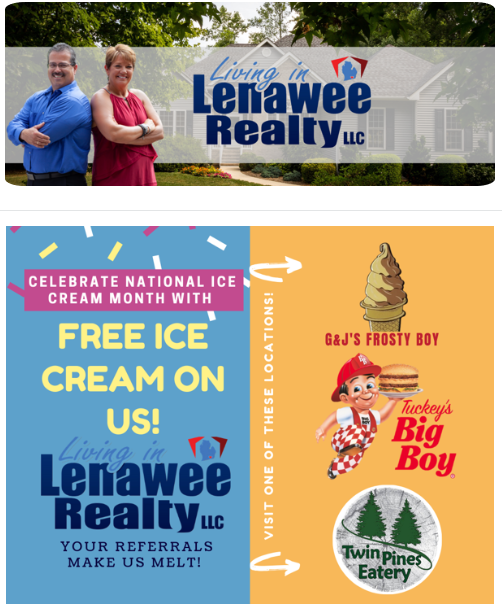 Would you like FREE ice cream? Call us and tell us of someone you know looking to buy or sell and we will send you a postcard! Good until the end of July! Call 517-403-6939
Did you already receive your postcard? Let's have a contest! Post you and your sweet treat and where you went and tag us on social media!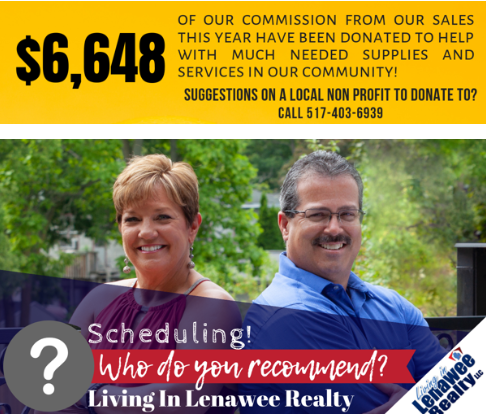 We love to spotlight our favorite local businesses and let them shine! Do you know of any local businesses that you would like to see in our Saturday Spotlight? Give us a call! 517-403-6939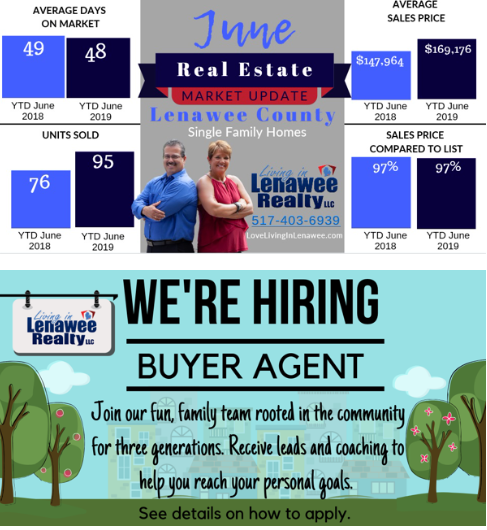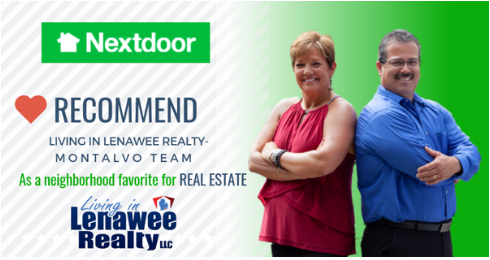 Have you heard of the new Nextdoor app? It keeps you connected to your neighbors to promote safer neighborhoods. Make sure you get it and recommend us so everyone knows that Living in Lenawee Realty is the BEST neighborhood Realty Team in Lenawee County!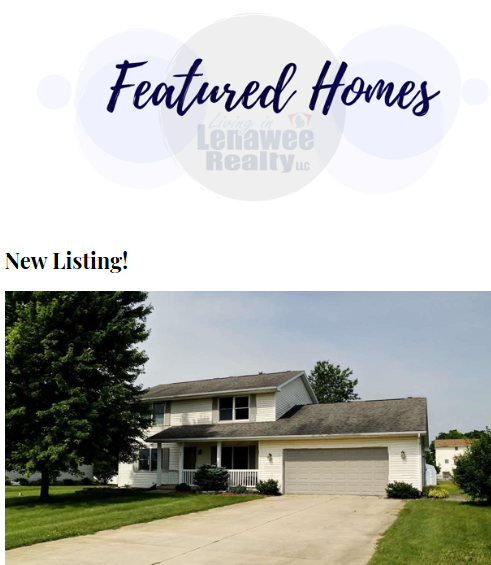 6611 Hidden Lane, Tecumseh, MI