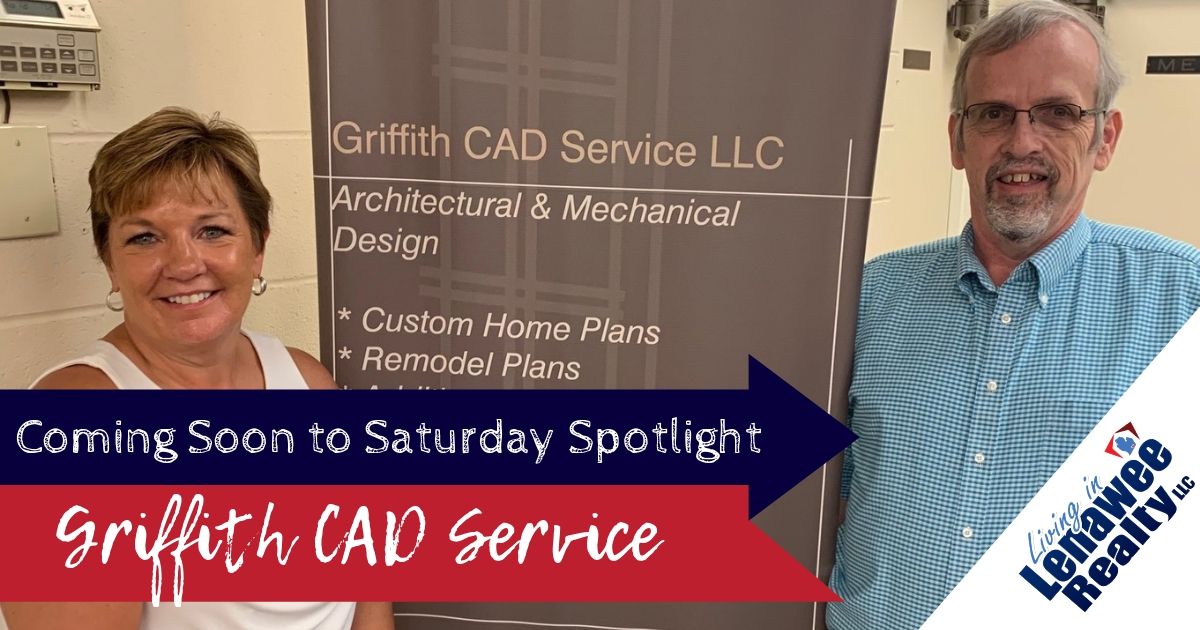 We're meeting with Tom Griffith at Griffith CAD Service in Tecumseh to talk about how to make your remodel or your custom new build a reality!
Check back to find the full video or follow us on Facebook at Living in Lenawee Realty!
Do you know of a local business in Lenawee County that you would like to have the spotlight? Let us know! Call or Text 517-403-6939!
See you Saturday!
You can contact Tom today at:
Griffith CAD Service
Call/Text: 517-423-2296
805 S. Maumee St., Tecumseh, MI