Lenawee County Real Estate Market
Update 12/03/2019
"Is it a good time to sell?"
Take a look at these numbers compared to 2018 and see for yourself! More homes are selling and for more money.
Have you thought about selling your home while the market is hot? Give us a call and let's find out how much money you can make selling your home! 517-403-6939 or fill out our online form.
November 2019 compared to November 2018: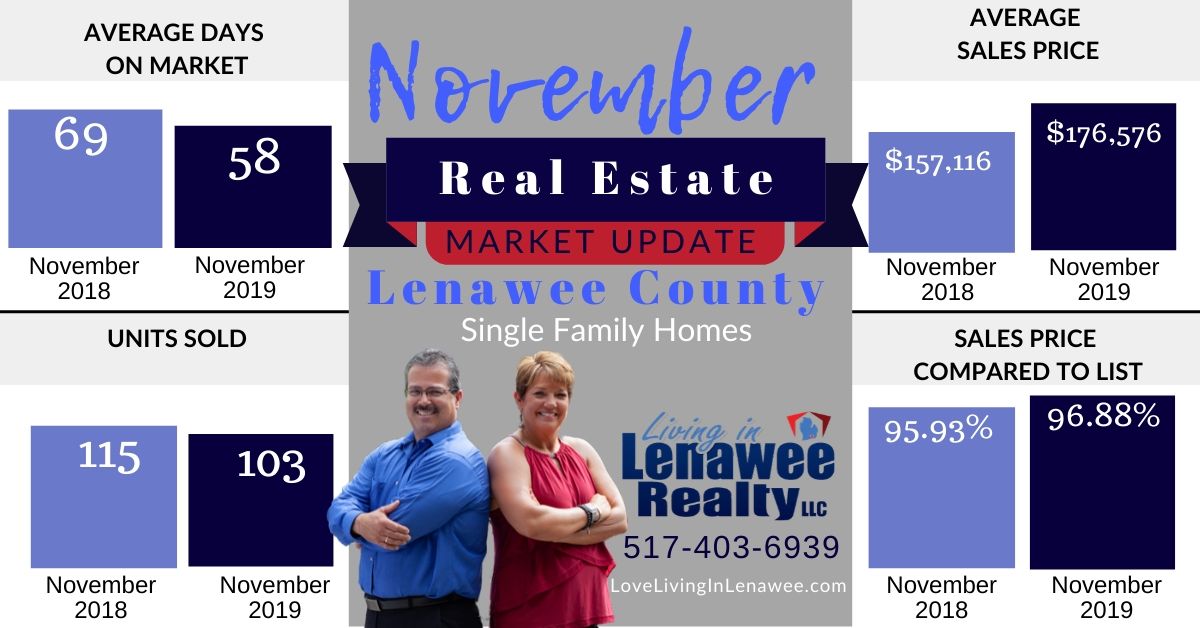 Year to Date:
October Update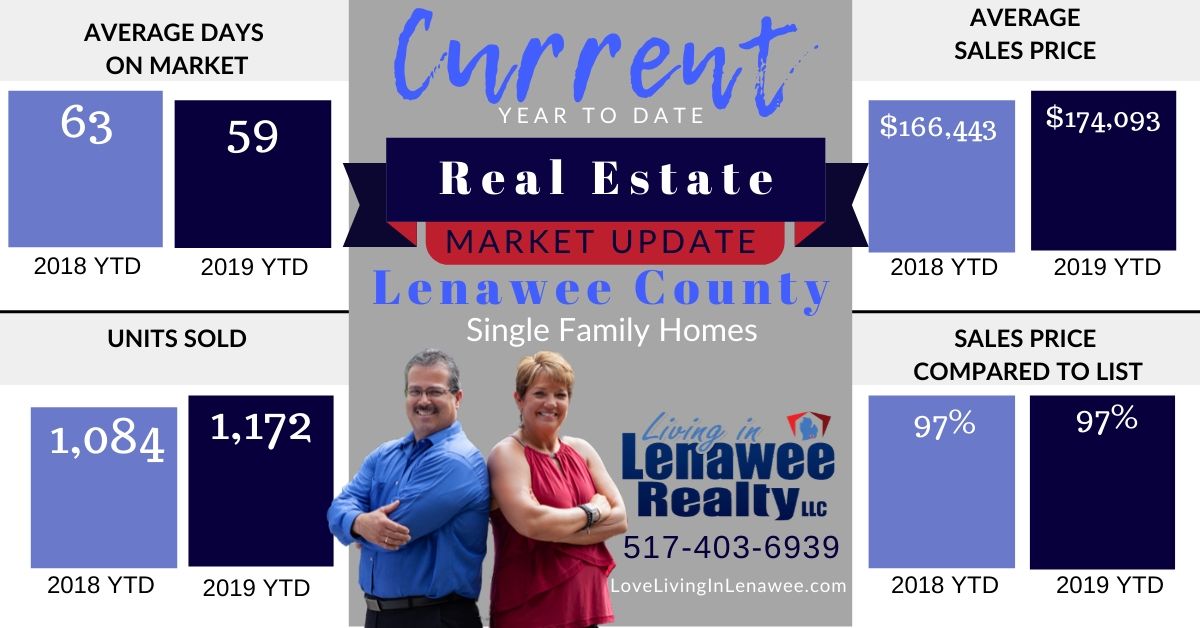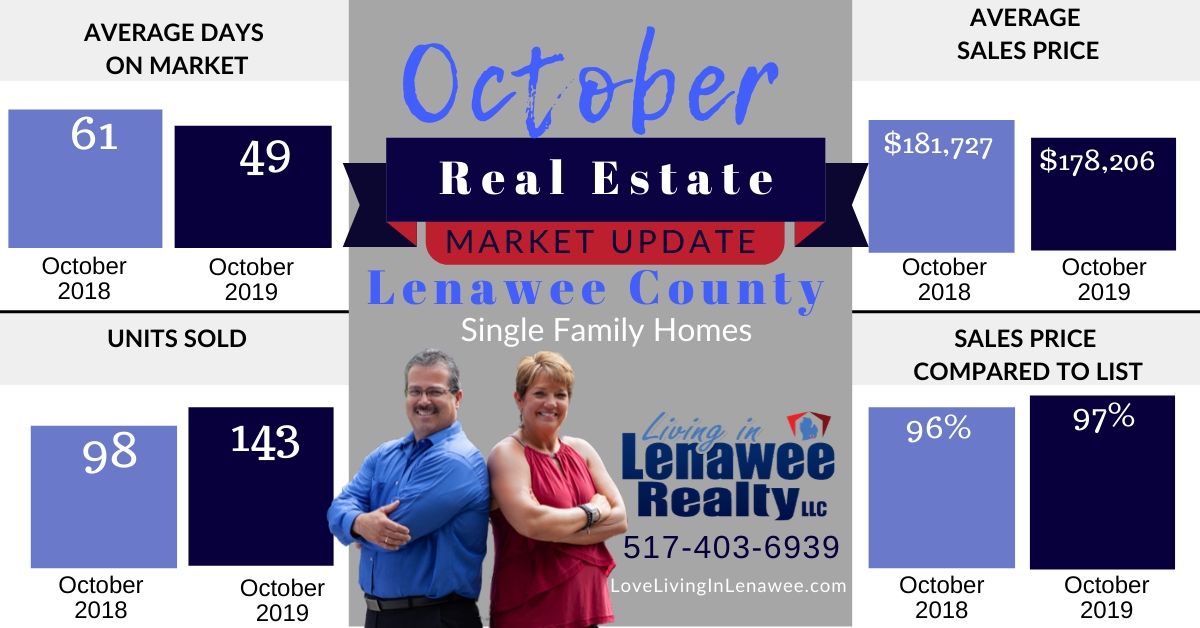 SEPTEMBER MARKET UPDATE
Real Estate Market in Lenawee County
Update 09/02/2019
Check out the Latest Market Update!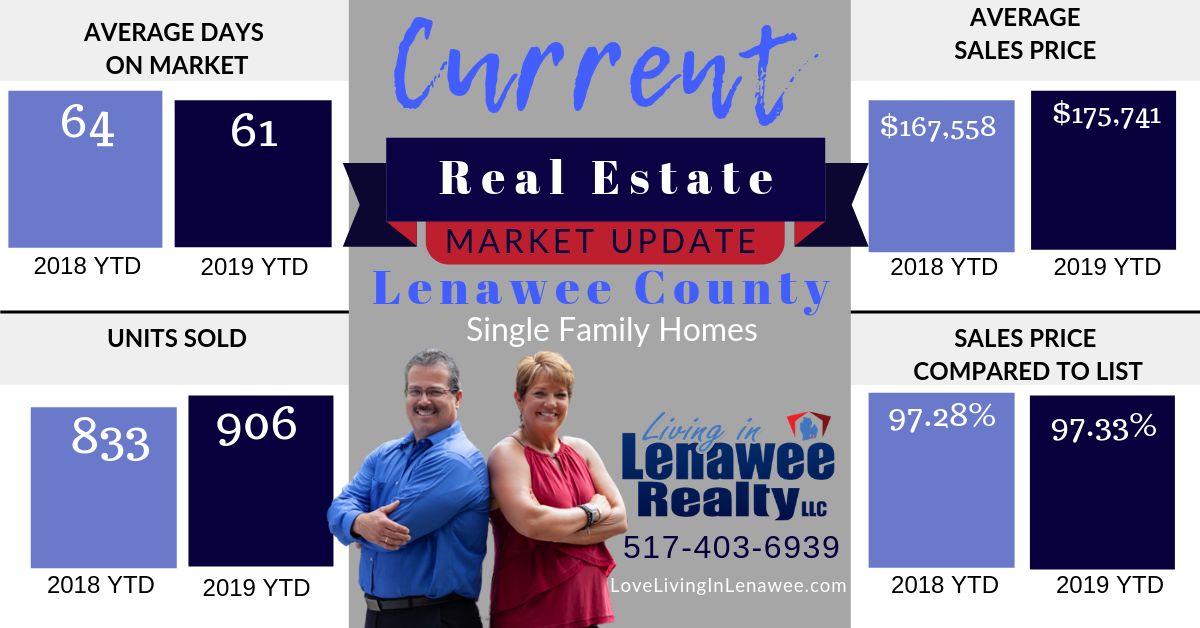 Here's the latest numbers for the housing market in Lenawee County. Average sales price went up from last months and days on market decreased. There are still lots of homes selling in Lenawee County! Thinking about listing your home this fall? Make sure you give us a call or text us at 517-403-6939.
Make Your Move With the Montalvo's!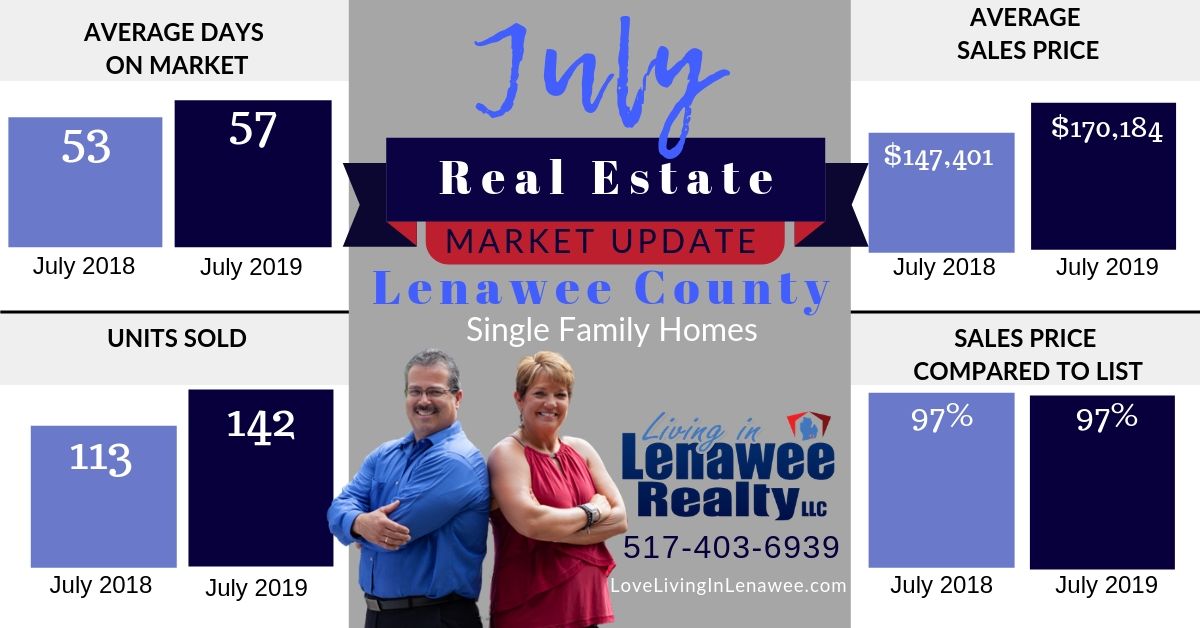 Wondering how the local real estate market is doing in Lenawee County? Here are the most recent numbers for July! Take a look at the soaring average sales price and units sold! Are you or someone you know thinking about selling and looking for the best realtor in Lenawee County? Call us first! 517-403-6939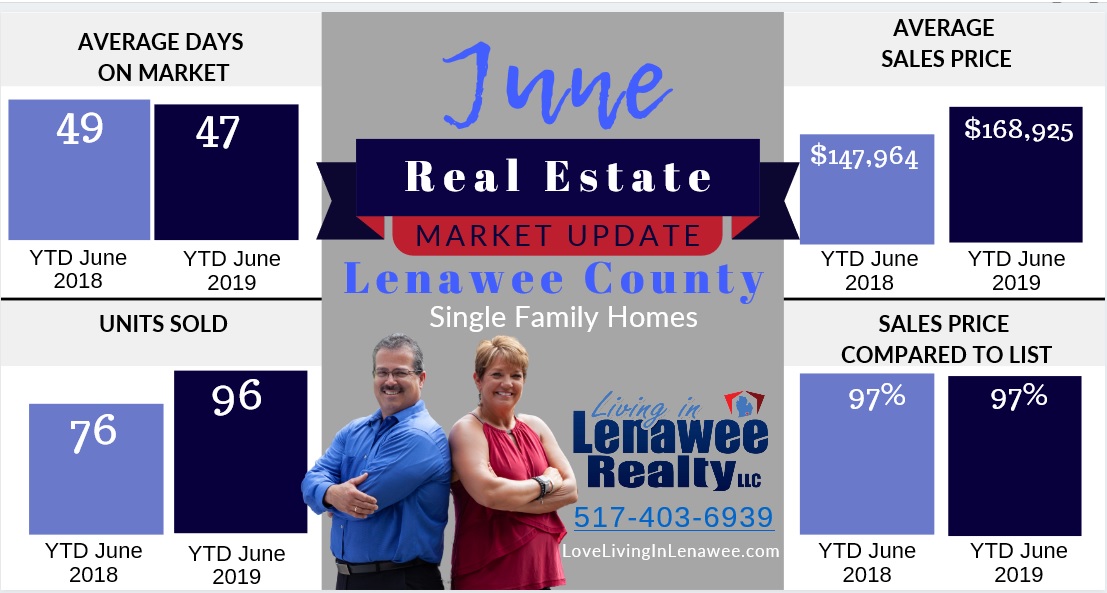 Here are the latest numbers for the housing market in Lenawee County for June! This is for single family residential homes. Take a look at all those numbers! Lower Days on the Market, higher average sale price and more homes selling this year compared to last year and within 97% of the asking price. Are you thinking about selling your home this summer? The numbers don't lie. Give us a call and let us tell you what your home is worth!
Call us at 517-403-6939 or Online here!
Want to see what else is on the market in your neighborhood? Click here!