#WheresEd

Ed Montalvo is Retiring to Real Estate! After 27 years of loyal service to the City of Ypsilanti Fire Department, he will be a Full-Time Realtor at Living in Lenawee Realty!
SO.. Where is Ed?
First - Come see him on March 13th and/or March 14th to Celebrate as Ed makes this change in his career.
Then - Stay Tuned to see where you can find Ed. He may be in more places that you would expect!
Follow us on Facebook for more!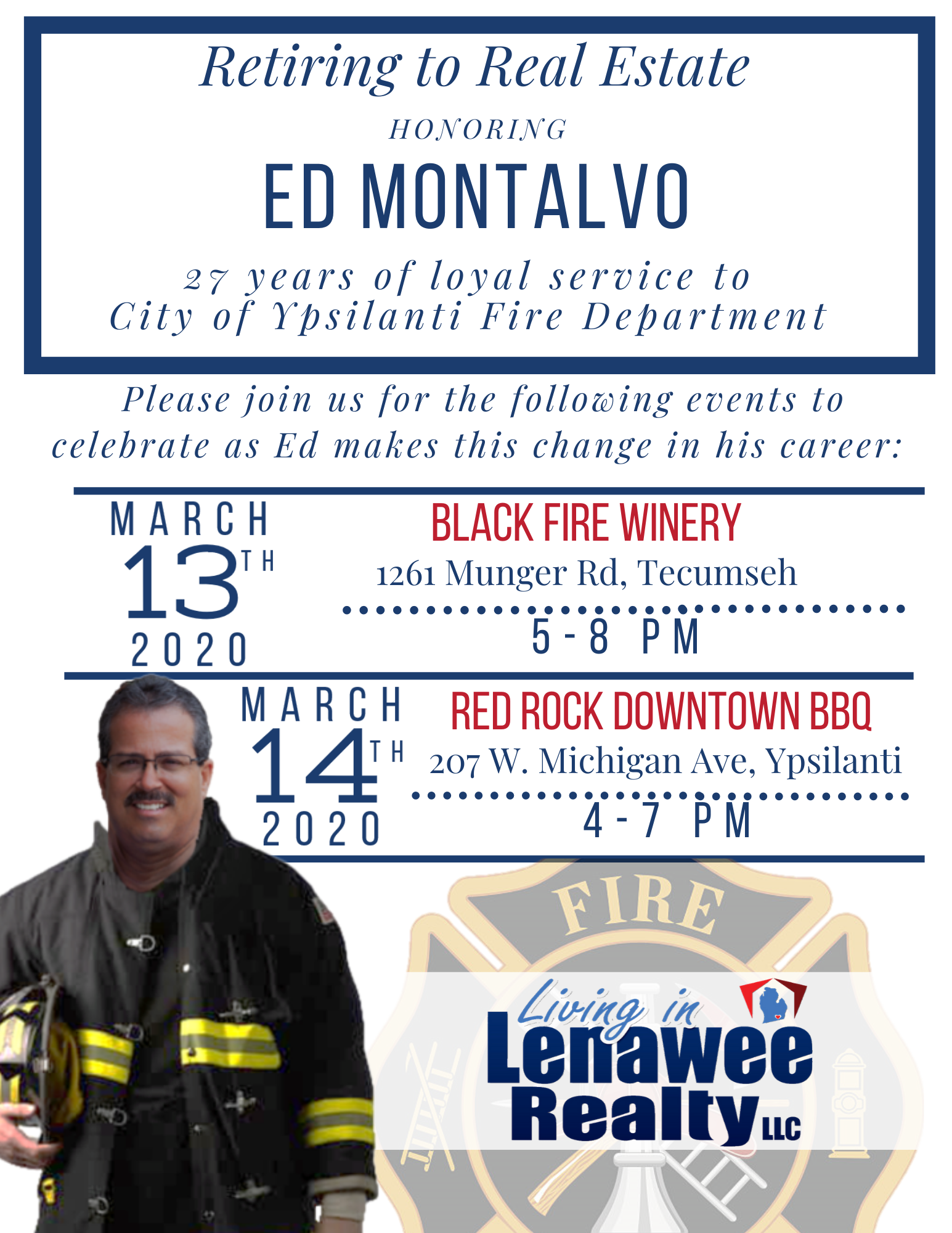 Questions? Call/Text 517-403-6939