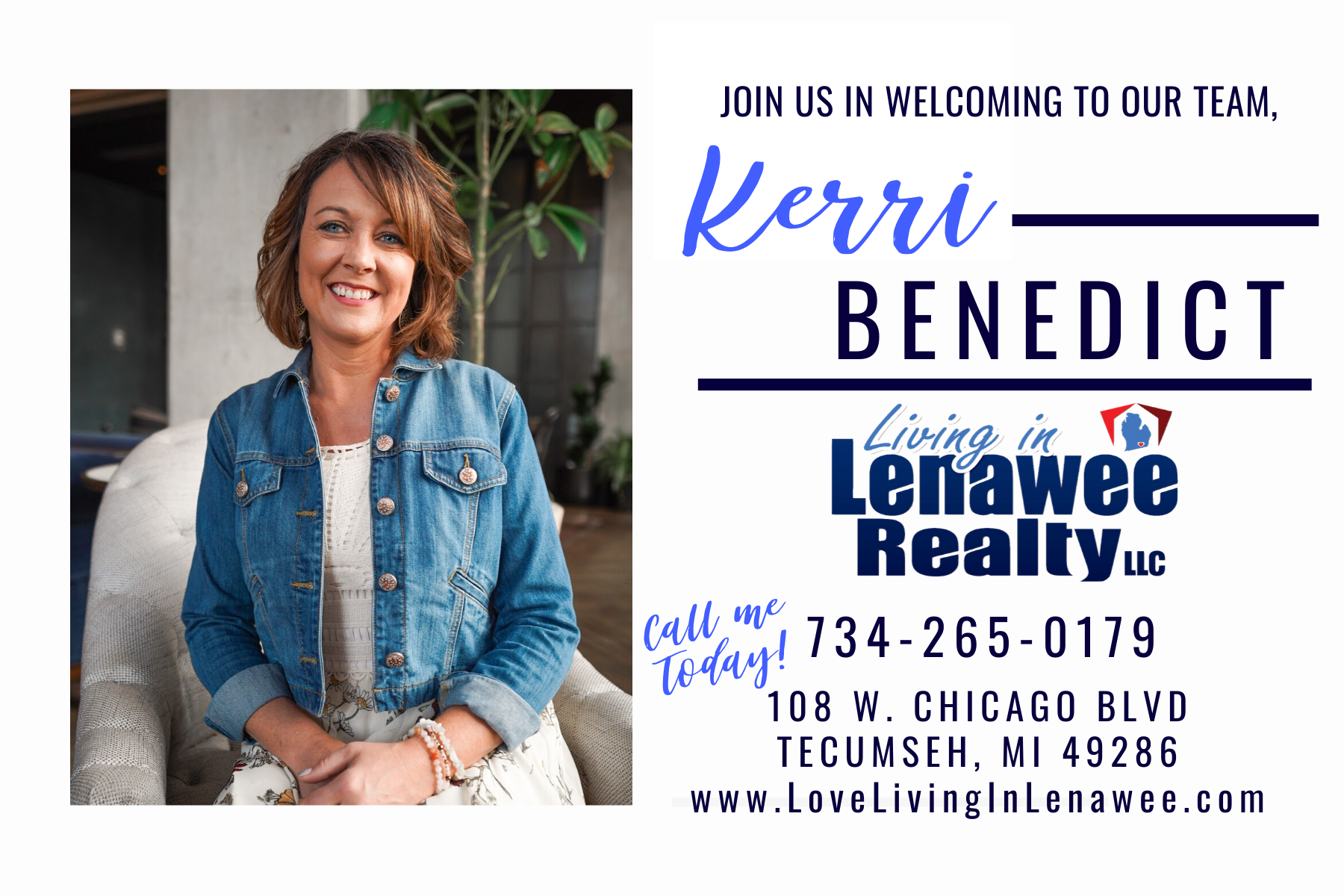 We are happy to announce that we have just added a new Realtor to our Living in Lenawee Team!
Meet Kerri.
Kerri is the newest team member at Living in Lenawee Realty as a Licensed Real Estate Agent. Kerri earns the respect of her clients by being hardworking, organized, and friendly. As a Realtor, her main priority is putting her client's needs first.
Kerri brings with her 25 years of experience in the sales industry, where she gained knowledge in managing, problem-solving, negotiating, logistics, and customer service. She was the owner/manager of her own company for over 17 years. Kerri's business was started in her garage and quickly became one of the leading suppliers of products in the industry. After Kerri sold her share of the business in 2014, she decided to use her passion in Real Estate to remodel homes. Kerri received her Minnesota Real Estate license in 2015, so she could help other people buy, sell, and invest in their own homes. Kerri has also used her experience and creativity to design, renovate, and stage homes. Kerri now lives in Tecumseh to be close to family.
Kerri has three adult children (that all live in different time zones) and a dog that she adores. When not hard at work, she enjoys spending time with family and friends, traveling, shopping, and cooking. Most important to Kerri is providing the most excellent service to her clients in order to earn their trust, referrals, and repeat business.
Call Kerri at 734-265-0179 or Email at KerriBenedict@gmail.com