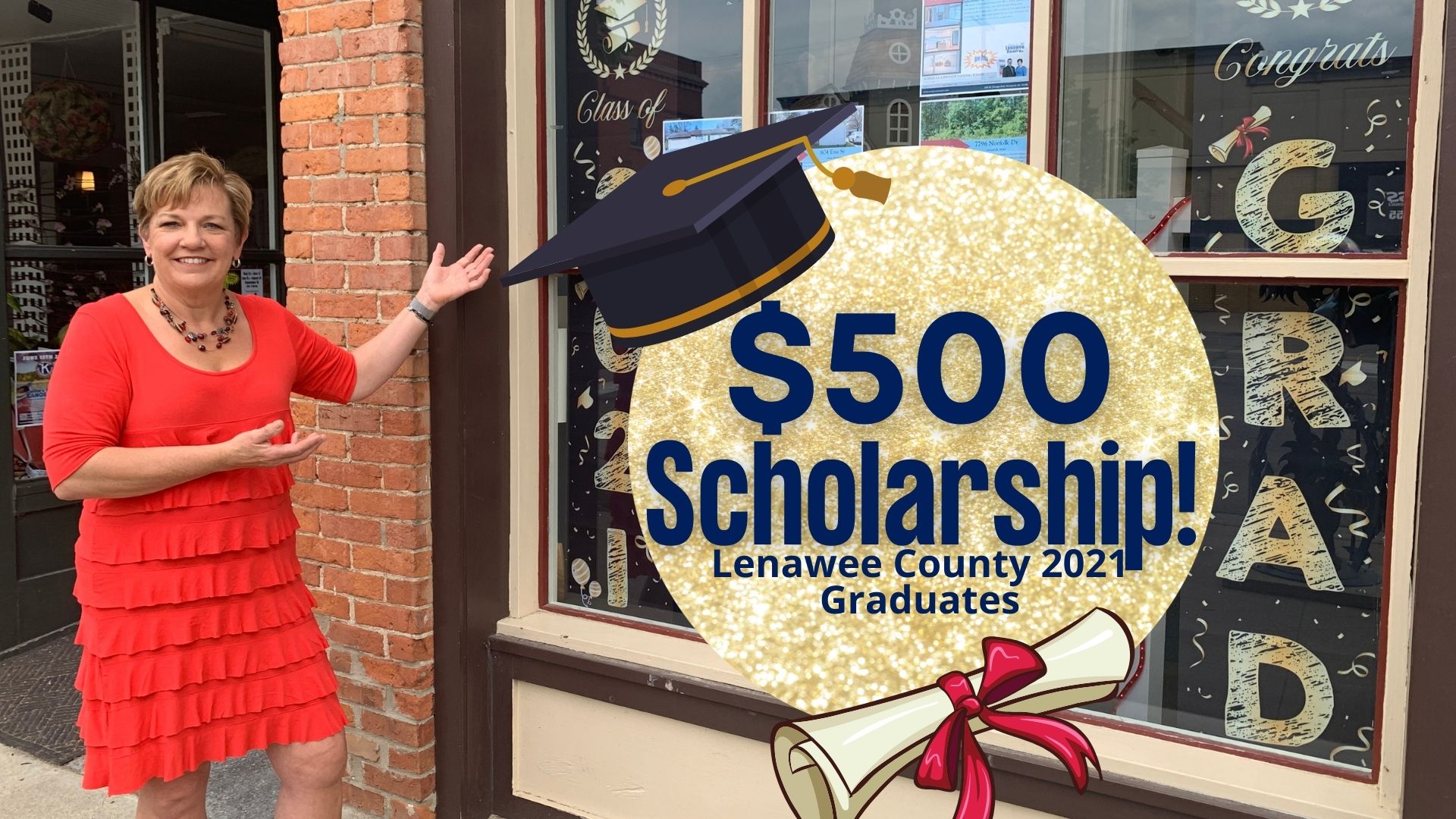 Are you a 2021 Graduate in Lenawee County? We have an easy way for you to get a $500 scholarship!
Here's the Details:
1. Drop off a wallet size
graduation photo to 108 W Chicago Blvd, Tecumseh (name on back)
2. Fill out the information so we
know how to contact you
3. Must be continuing education to
a trade school, community college, or university
4. Must be graduate from a high school in
Lenawee County
5. Must give permission for photo to be
displayed in front window and social media.
6. Deadline to Enter is June 11,
2021 at 5:00 pm.
7. Recipient will be randomly
chosen on Monday, June 13th.
Questions, call 517-403-6939