January 25, 2022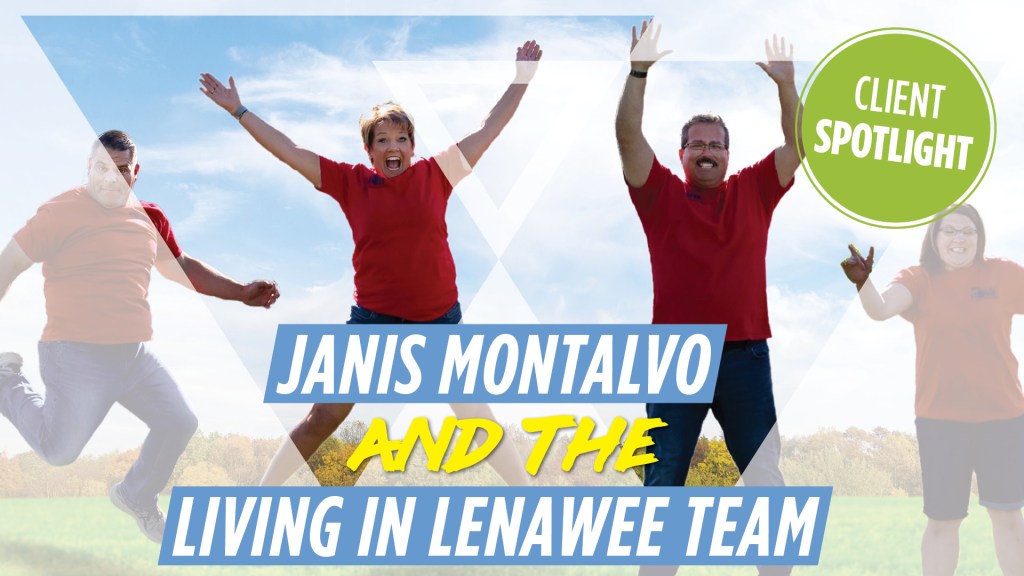 Janis Montalvo isn't the kind of woman to let a goal get away from her.
Most recently, that goal was to run the Rock 'n' Roll half marathon in Tempe, Arizona. She'd already attempted the race before, but an injury had prevented her from completing it on her own terms. This time would be different, though: Janis crossed the finish line in two hours forty-five minutes and got to celebrate with friends and family.
Janis has a persistence and dedication that not only gets her through half-marathons, but has driven her and her husband, Ed, to build one of the most successful boutique real estate offices in Southeast Michigan.
It's an area they've lived and worked in for over 30 years, and they aren't going anywhere soon. It's home to three universities while maintaining a strong rural feel. "I love it here," Janis says. "There's a sense of community here that is really unique."
Janis began in real estate in Lenawee County in 1996, transitioning from a career in sales and marketing after having her two children. "I liked the idea of working independently, but within a community," she says. In 2014, she and Ed opened the doors of their office, and they haven't looked back.
While they enjoyed productive early years as a team, it wasn't long until coaching entered the conversation. Janis had been coached before as a single agent, and she knew something was missing from their current business. The Montalvos had goals they weren't quite achieving and weren't even sure if they were setting the goals to begin with. In 2018 they decided to take the plunge and get coaching.
Their results have been nothing short of impressive: over 60 transactions in 2019, and over 90 in 2021, with volume growing from $10.8 million to well past $18 million. The team has also expanded to include two buyer's agents and a full-time client care coordinator/marketing specialist.
When asked about what it's like to work with a coach, Janis laughs. "It's a pain," she says. "But in a good way. So many people in real estate run their businesses like it's a hobby. Sarah holds us accountable so that we can really achieve something."
Janis attributes the Living in Lenawee team's success to the systems coach Sarah Michelle Bliss has helped them implement. They are "big" on working their Top 50 and following their Daily Success Habits. It's these habits that helped them successfully navigate the COVID-19 pandemic. While the team saw some disruption as a result of shutdowns in spring 2020, Janis says they were able to pivot more effectively than their competition. Their highly rural market wasn't ready to accommodate a shift to virtual transactions, so the first few months of lockdown saw a near-total halt in production. But when Michigan started to open up again, the team was able to hit the ground running and 2020 ended up being their best year ever — that is, until 2021.
"We all need coaching at all levels," Janis says. "It isn't just for the super high-producing offices or teams. It has been very beneficial for our boutique real estate office. A coach can help you generate meaningful goals and hold you accountable to them in a way you just can't do for yourself."
Janis' next goal? "I want to coach. I want to get my business to a point where I can take my hands off the wheel and be able to build up other people."
It's a goal that wouldn't surprise anyone. And if she pursues it with the same drive and passion that's gotten her this far, we won't have to wait very long to call her "coach."